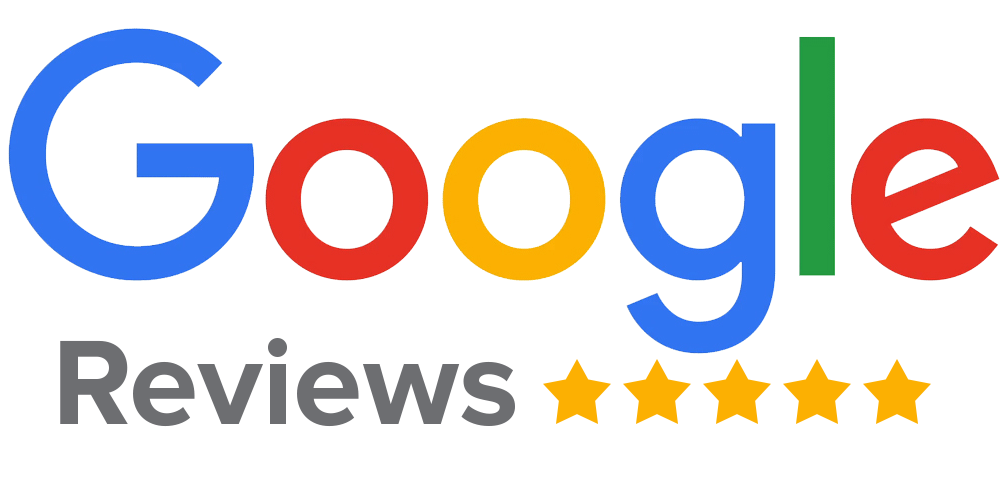 SWEAT thrives on recommendations and referrals from happy clients. Because of that, your individual review is so important to our business. Please take a minute to your experience with others!
"Excellent Studio with a ton of hot yoga classes to choose from. Love the early morning classes as it was right around the corner from the hotel I stayed at for work! (Also next door to an Einstein Bagels. SWEAT's hot yoga instructors were knowledgeable and super friendly. Good selection of merchandise too! Definitely check it out if you are in the area!" -Rachel G.
"SWEAT is the best yoga studio in ABQ! The hot yoga facility and things they provide like matts and towels are very nice as well as clean. From the front lobby to the cubby areas and bathrooms, it is designed super cute and thoughtfully. Dave and Marissa are great owners who make you feel welcome and comfortable. The hot yoga classes are hard but 100% worth it every time- I've yet to have a poor experience with any instructor." -Lauren M.
"I'm new to hot yoga and based on my first hot yoga session at SWEAT Yoga Studio, I'll definitely be back. Clean studio, friendly people, challenging practice and free hot fudge brownies after the session. Just kidding on the brownies, but the rest was true". - L G.
"SWEAT Yoga Studio is an incredible yoga studio. It is clean, inviting, and you never need to worry about theft or people accessing your things during class. I have come to SWEAT since it opened, and truly appreciate the variety of hot yoga classes and amazing teachers they have. The floors are rubber and are very clean - no carpet or other material that absorbs the moisture. They work hard to create a welcoming environment, and I love taking classes from them." - Devon M.
"I started Yoga Teacher Training here without ever being to the studio. They have training during the day and I can work it around my regular schedule with ease! I am a big fan of Monica since I have worked with her before and I love her teaching style but all of the instructors I have had the pleasure of practicing under have been phenomenal! Jessica helped me into a foreword bend when I have not been able to touch the floor in years all because she made you think of the posture in a totally different way! Pull knee caps up and engage quads which relaxes the hamstring into a proper stretch!!! I am so grateful that this training and practice space was made available to me! The owners are super supportive and genuine people! I love how they just accepted me in late to training and go out of their way to help me catch up!" - Kathleen F.
"This hot yoga studio in Albuquerque is friendly, professional & inspirational! All the things you want in a hot yoga studio. They have mats, towels and a great locker room for a post class shower. I've had two teachers and both have been amazing. This is a must go!" - Grace B.
"If your looking for a clean, friendly and positive hot yoga atmosphere this is it. I like the fact that they provide everything right down to the lotion and deodorant! I've been to several hot yoga studios in Albuquerque and this is by far the best. Its nice to know its in my hometown, Albuquerque! Give it a try, you won't be disappointed. Namaste!" Brendon B.
"No question about it, this is by far the best hot yoga studio in Albuquerque and the best yoga studio I've ever been to in the country! Yoga instructors are top notch! Well educated, friendly, safe, and creative in their approaches to each hot yoga class. The hot yoga classes truly cater to the beginner as well as the seasoned yogi and they provide a safe and effective hot yoga practice for all. The hot yoga studio is extremely clean and everything is top of the line including the mats and towels they provide (that's right you just show up and they have everything you need) all the way to the nice toiletries provided in the locker rooms. Class times are convenient and they offer a wonderful small well managed daycare. My kids love going and I feel very safe and able to relax while in class. Where else can you get a great work out, relaxation and mediation time, and a shower all while knowing your kids are safe and happy in the same building? It just doesn't get as good as SWEAT!" - Elisa H.
"If you can motivate me to exercise every single day you are pretty much a winner at life. I have a tendency to run late to places...It is like I don't own a watch or a phone for that matter. The first time I arrive 5 minutes before hot yoga class and thankfully the instructors were super friendly took my name gave me a quick for and in I was. I've been going for almost a month straight and I love it. The hot yoga facility is super clean, they have everything available for people ties towels and mats. My favorite is how sweet and dedicated the hot yoga instructors are from Joe to Carrie. They help you get better and are very motivational." - Ana M
"Great instructors and clean hot yoga studio. They have everything you need and you don't even need to bring your mat." - Ringhio F.
"My only complaint about this place is that there isn't one where I live (in Oakland). I am an Albuquerque native and decided to try this spot out when I was in town and am SO glad I did! The hot yoga studio is super nice, spacious and clean! And to add to the appeal, you are provided mats, yoga towels, hand towels all for free! And not just some crappy stuff left behind in lost-and-found, the yoga mat I used there was nicer than the one I have at home. I took 3 hot yoga classes when I was back home, 2 with Carrie and another with Melanie. I just had a baby 4 months ago and am still trying to get back into my hot yoga-groove and both these ladies led a terrific class that provided enough modifications for my post-baby body as well as the challenge I needed to feel like my old self again! I can't wait to come back home to visit and back to SWEAT yoga!" - Maggie K.
"Absolutely love this place! From the moment I walked in it smelled so good and it was clean I knew this was the place for me! The staff is very helpful. They have everything you need from towels to super clean mats. All was explained in the intro class. I took that twice and have moved on to the beginner level hot yoga classes. The showers are clean and stocked with what you need. Just a great clean experience. Bravo to the owners! I hope another location opens closer to the i40 and Tramway someday!" - Lisa D.
"I love this hot yoga studio! They have lots of class time options, provide mats and towels, have child care available, and have an impressive facility. The owners are amazingly friendly and always remember my name. And, it's so easy to get to (Osuna and I-25). I can't recommend them enough. It's my oasis... I wish I had started going sooner!" - Casey C.
"This hot yoga studio is wonderful!! Hot yoga instructors are terrific- really helpful and they all know their stuff (ok I have only taken hot yoga classes from 5 of them!). The lobby area has great clothes, drinks, snacks and place to sit and chat. They have childcare (not sure how often), locker rooms are clean, well-stocked with NICE products, they provide water, mats and towels...The studio is spacious and the floor is rubber like which can get clean- no odors! So glad to have found SWEAT Yoga Studio- my new yoga home!!" - Bev G.
"I was in Albuquerque from out of town on a business trip and stopped in for a quick yoga class. This is by far the nicest hot yoga studio I've ever been to, the teacher who taught the 60 minute flow class did an excellent job and the owners of SWEAT were equally as friendly. I will definitely be coming back when I'm here on business in the future. Check it out!" - Jenna G.
"What a great experience for my first time at hot yoga. I was greeted by staff when I first walked in. They made the whole checking in experience easy and smooth. The facilities here are very nice. They have everything you need in the bathrooms including hair ties in case you forgot one. I tried the static 60 class and my hot yoga instructor was very attentive, she pointed out how I could improve my poses during the hot yoga class. I feel great while writing this review, can't wait for my next class!" - Marqui R.
"I absolutely love this hot yoga studio! I have learned more in the last few weeks at this studio than I have in the last year and a half at my previous studio. I appreciate the instructors taking their time explain the pose, how to get into the pose and how to advance. I feel more connected with my practice than ever. The studio is WOW! I refer to SWEAT Yoga Studio as a "yoga spa"! Walking in you feel a relaxed, friendly, chill vibe. The decor is top notch and the small amenities make the slightly higher price well worth it! Filtered water, mats, yoga towels, sweat towels and all the nice smelling shower products! I look forward to every workout at SWEAT!" - Robin B.
"This place is great and probably my favorite hot yoga studio. They have clean mats ready to use and all around great service and amazing hot yoga instructors. Definitely challenging but worth it." - Ryan Holiday
"Wow, what a great hot yoga studio. My family and I just came into town from Colorado and happened across SWEAT Yoga Studio and decided to take a class. The studio was clean, had great amenities, was affordably priced, had daycare to keep an eye on our kids, and the teacher was great! A nice hot studio and they have showers that are helpful for travelers. Thanks for a great experience!!" - Chris Herron
"Loved my intro class at Sweat Yoga! Very easy to get to right off I-25 and Osuna with ample parking for all. Not only is everything beautiful and immaculately clean, but the extras (quality shampoo, hairdryers, soaps, towels, etc., etc.) in the locker room are thoughtful and very much appreciated. I was very impressed with the hot yoga instructors' non-pushy, non-drill sergeant approach to yoga. They care and it shows!" - Lynn NM
"Been going to Sweat for over a year. The facilities are incredible, the instructors are the best. I can't ever have a bad session at SWEAT" - Guillermo Hernandez
"Sweat has top notch hot yoga instructors, super clean hot yoga facility, and lots of friendly people with smiles on their faces. Hot yoga classes are usually full but never overcrowded. I love SWEAT Yoga Studio!" - Tony Martinez
"I've tried a couple different hot yoga studios in Albuquerque but never liked it (too stinky) until now. SWEAT Yoga Studio is not as hot as other places, PLUS, it's beautiful and super clean! They have everything you need to get a great workout and clean up afterwards (mats, towels, q-tips, ponytail elastics... seriously, they thought of everything), so you only need to bring yourself and a change of clothes. Intro class is on Sat & Sun at 12pm! Signing up online is super easy... do it!" - Alisa Tan